Good Gods Rebooted
Set in the present day, the Ancient Gods of Greece, Zeus, Hera, Hermes Aphrodite and Apollo have been called by Dionysus, the God of Wine to his flat in England. He has heard on the grape vine that there are two new gods heading to Mount Olympus, one, the Goddess of Health & Safety, the other the God of Beaurocracy & Red Tape. Once they arrive they stop all the gods from using their powers because of the dangers involved unless they fill out the relevant paperwork. The gods are determined to get their powers back but cannot find a way. Not only that but when a mortal, Kate, stumbles in on the gods, Hermes takes an immediate liking to her. Falling in love with a mortal? It seems as though things have gone from bad to worse!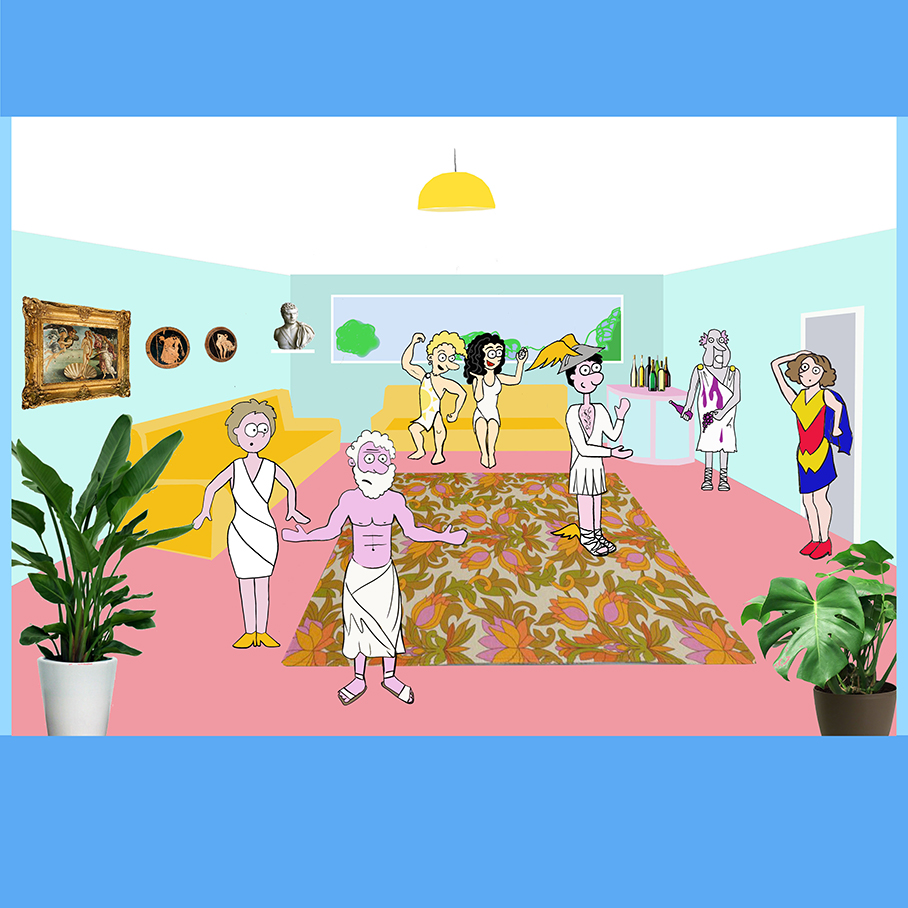 Episode 1
"Dionysus throws a gods only party. Zeus, Hera, Hermes, Aphrodite and Apollo don't particularly want to go, although it seems there is an alternative motive for the party. Things take a turn when an unexpected guest arrives, and they aren't a god!"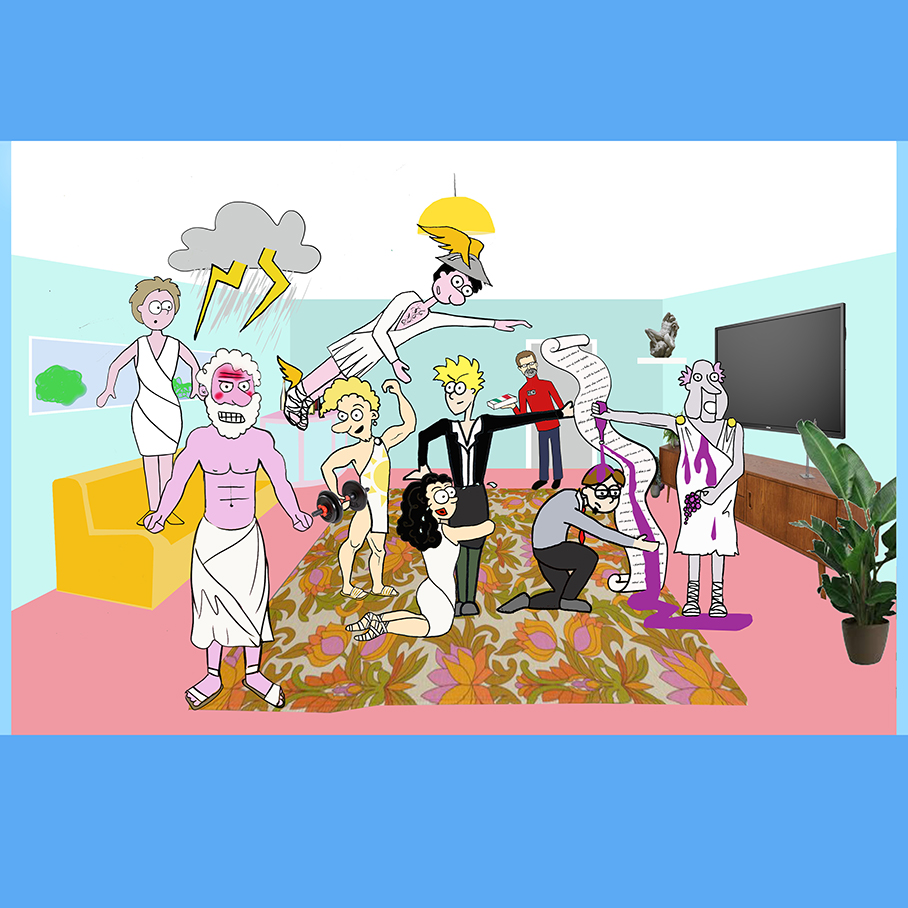 Episode 2
"The two new gods, Asfalia Goddess of Health & Safety and Grateokratia God of Beaurocracy & Red Tape, finally arrive and immediately start causing problems. It looks like the gods lives are about to change for the worse."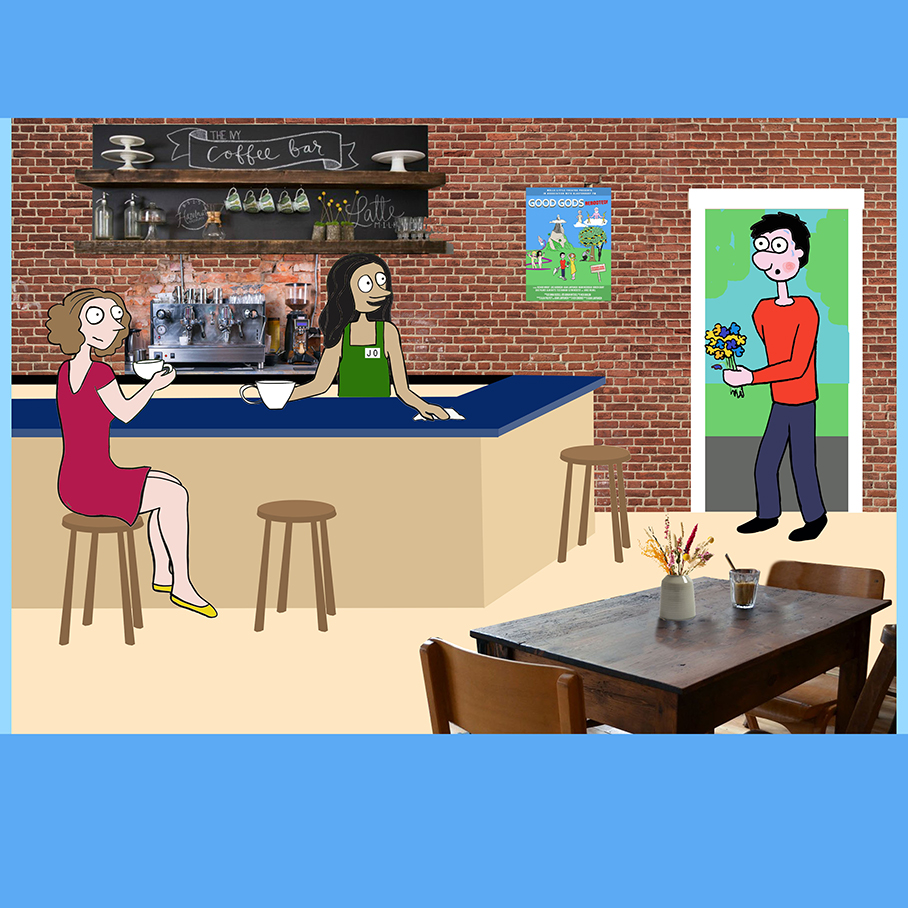 Episode 3
"Hermes plucks up the courage to ask Kate on a date, although without his powers he underestimates the time to get there. Meanwhile, Asfalia and Grateokratia are enjoying a new world with paperwork flowing and rules to follow."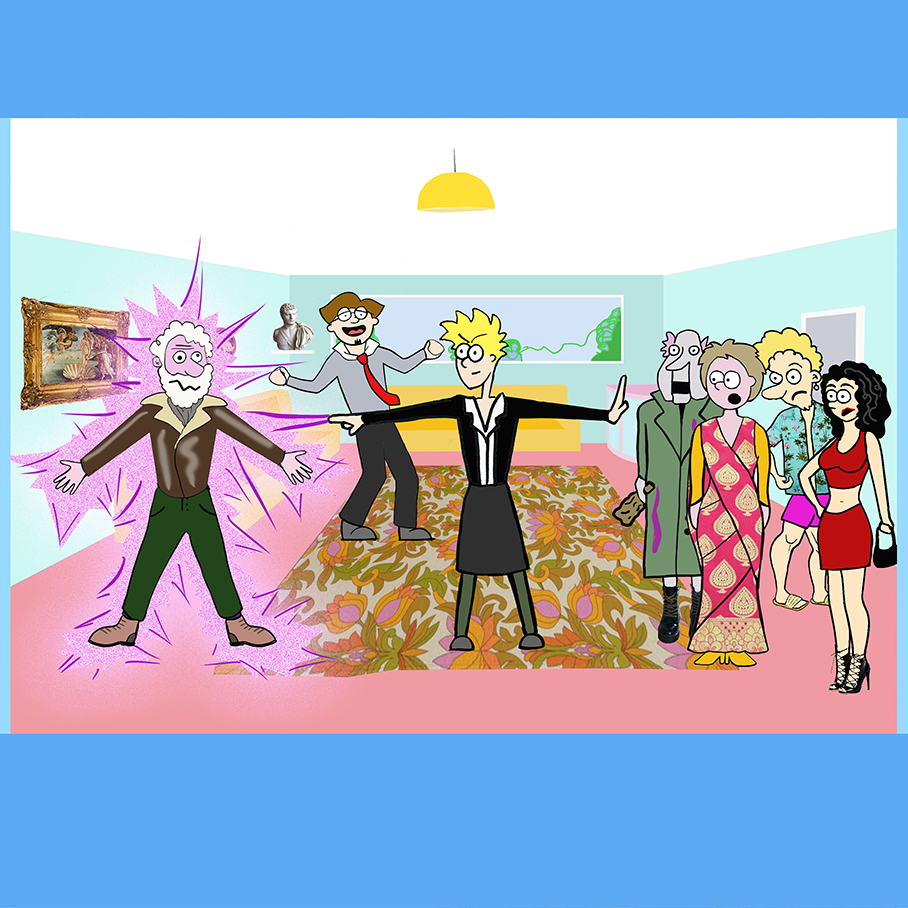 Episode 4
"Unable to use their powers, without the relevant paperwork, Apollo thinks he has found a loophole. Unfortunately, Zeus pays the price for this in a shocking way. Hermes drops a bombshell which will have lasting consequences for the rest of his life."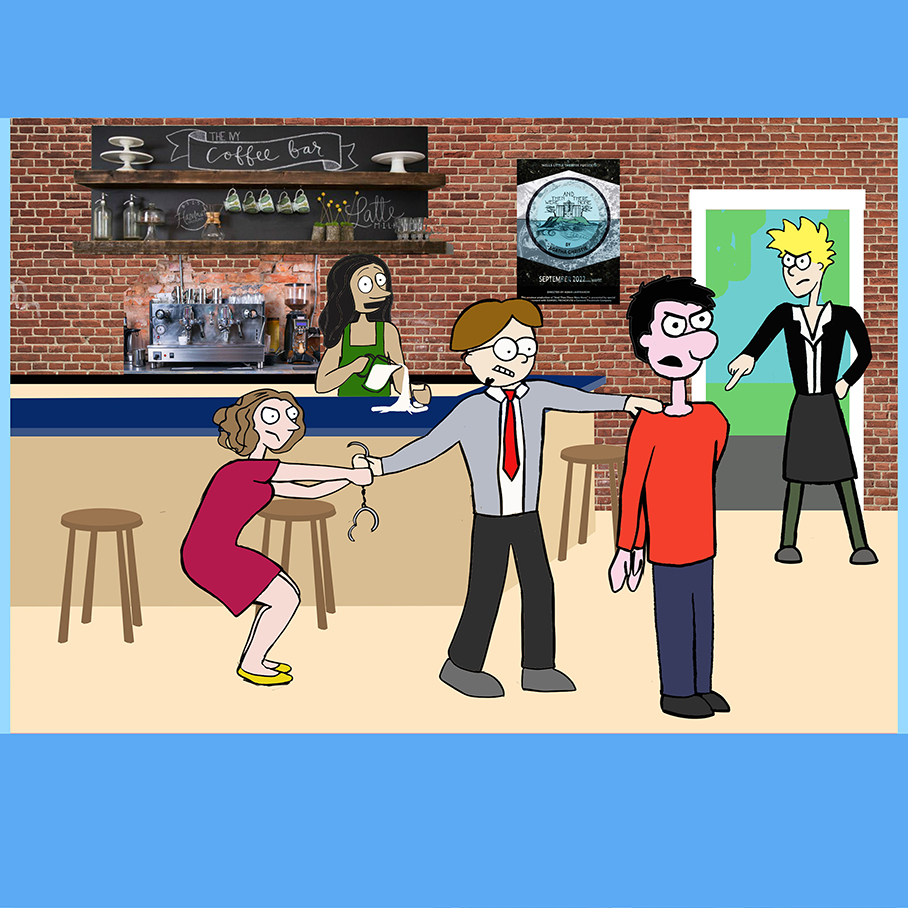 Episode 5
"Hermes decides to tell Kate the truth about who and what he is, but will she believe him? This unauthorised fraternizing with a mortal catches the attention of Asfalia and Grateokratia who are not best pleased."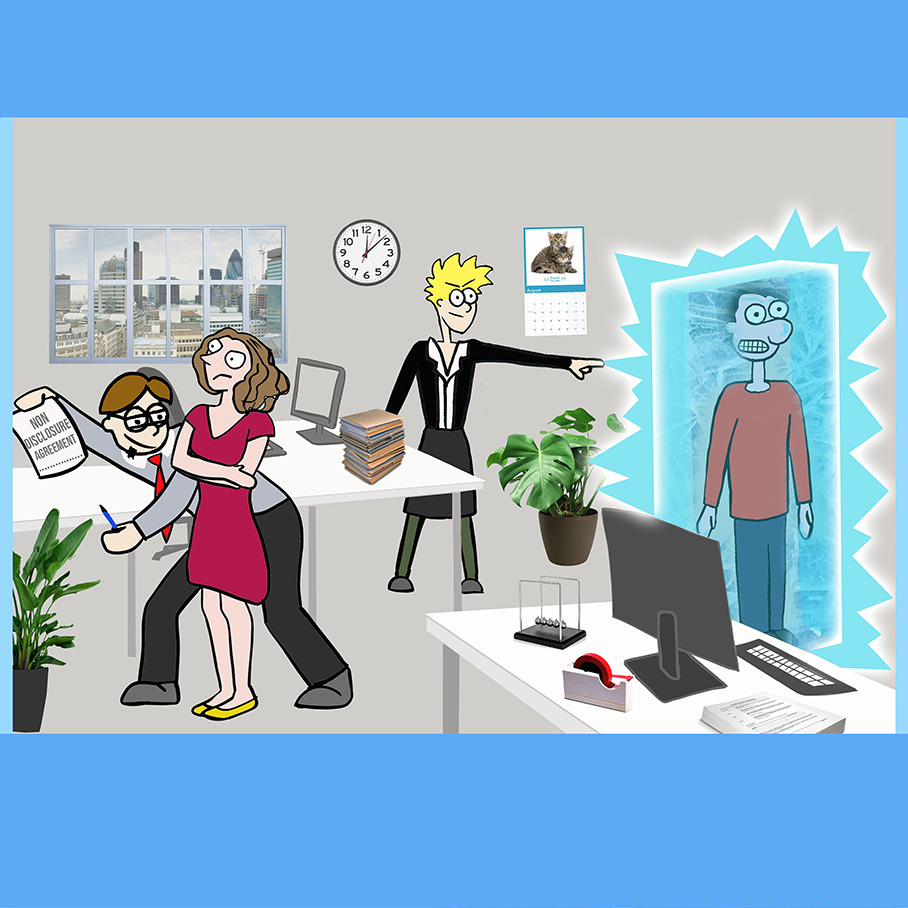 Episode 6
"Hermes and Kate find themselves in a tricky situation. Not knowing what to do with a mortal, Asfalia and Grateokratia decide to draw up a contract to help out. Will Zeus, Hera, Dionysus, Aphrodite and Apollo be able to rescue them?"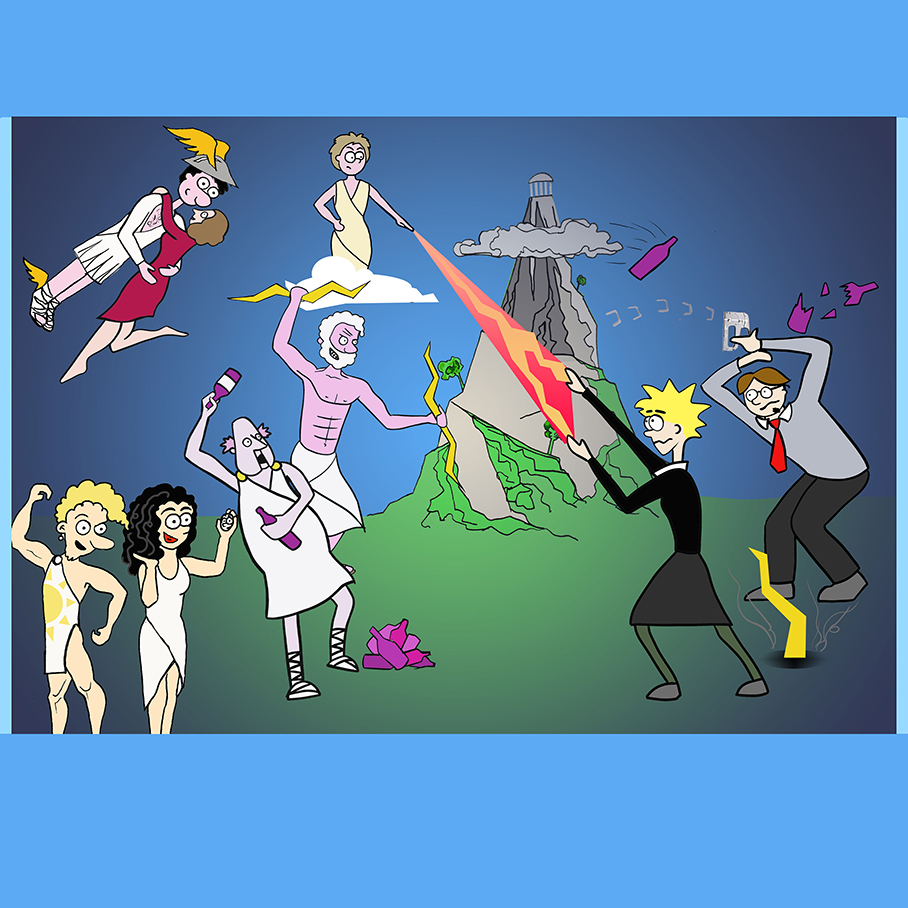 Episode 7
"The final confrontation is about to begin. A battle to end all battles. Which side will be triumphant, good and common sense or health & safety and bureaucracy? Will everyone survive? Will there be a sequel?"
Show dates: 26/02/2021 - 09/04/2021