Good Gods Rebooted
Things don't go to plan for the Ancient Gods of Greece when two new stars appear in the sky signalling the arrival of two new gods. With their new rules and powers, that will affect all the gods for the rest of time, the new gods cause quite a stir. Not only that but Hermes, messenger to the gods, starts to fall in love with Kate, a mortal!
Airing from 26th Feb.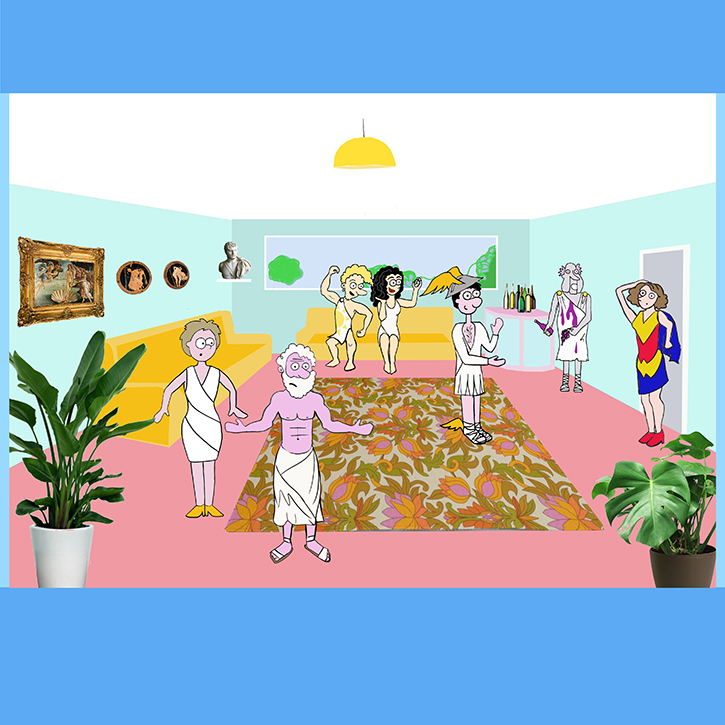 Episode 1
"Dionysus throws a gods only party. Zeus, Hera, Hermes, Aphrodite and Apollo don't particularly want to go, although it seems there is an alternative motive for the party. Things take a turn when an unexpected guest arrives, and they aren't a god!"
Box office opening times
We do not have anyone scheduled to man the box office at the moment. Keep checking back to find out when we will be opening the floodgates.